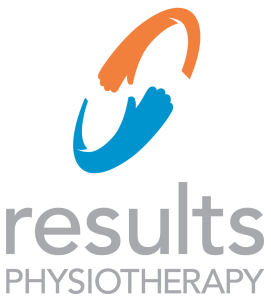 Results Physiotherapy – Brentwood
1195 Old Hickory Blvd., Suite 100
Brentwood, TN 37027
615.377.8773
www.resultsphysiotherapy.com
About Results Physiotherapy
At Results Physiotherapy we believe people should not have to live with pain. To achieve this goal, Results Physiotherapy continually strives for clinical excellence through a combined commitment to continuing education, professional development, and a culture of friendship. 
Results Physiotherapy offers world-class hands-on therapy-groundbreaking advance over the old exercise-only treatments. International studies prove our hands-on approach yields faster pain relief and more lasting recovery. Our therapists are trained in the newest, evidence-based techniques from around the world, combining the best of traditional physical therapy with expert hands-on release of muscle and joint tension. Not only does our therapy bring better results, it also just feels better. For more information, please visit www.resultsphysiotherapy.com. 
The PT's at Results believe no one should have to live with pain – and this includes runners, cyclists, and triathletes. The staff understands how upsetting it can be to have pain during training or a dysfunction that prevents performing your best at a race. Results Physiotherapy hopes to be a resource for BEAT members when injuries happen but also desires to be proactive in educating members on preventing injuries from ever occurring.
Results physical therapists can relate to the stress and effort required to participate in endurance events. A number of them are active in endurance running and triathlons. They have had teams compete in the Ragnar Relay Race and, in fact, are 3 time Co-ed Corporate Champions. They are also supporters of half-marathon and marathon events in the middle TN area.
At Results, you will see a licensed physical therapist at every visit and receive hands-on treatment and an exercise prescription specific to your needs. Injury screenings are offered free of charge. So, whether you have a nagging injury, an acute trauma, or simply questions about injury prevention, Results Physiotherapy is available to address your concerns. If you have questions about an injury, feel free to visit  https://resultsphysiotherapy.com/ask-a-physical-therapist/.
BEAT is always grateful to our sponsors. We appreciate Results Physiotherapy for their expertise and assistance in keeping us healthy and injury-free so that we can continue to excel in the endurance sports we love. Thank you, Results!
Also – be on the lookout for information about a Results clinic for BEAT members. We are in the process of setting up something you won't want to miss. (hint: it may involve running and foam rollers!) More to come on that soon!